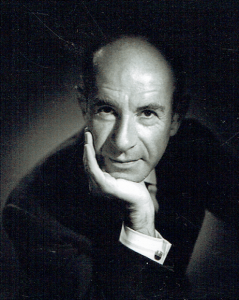 Strangely enough, Eugene Istomin and Erich Leinsdorf did not meet for the first time in a concert hall, but at a  dinner party. They had both been invited by Dr. Bychowski, a disciple of Freud who was passionate about art and music and had written about Proust and Walt Whitman. Strictly speaking, Gustav Bychowski was their psychoanalyst, but he was mainly their friend. Istomin consulted him in 1949 to try to understand and overcome his stage fright. At that time, Erich Leinsdorf, who had once been assistant to both Bruno Walter and Arturo Toscanini, was considered to be a great opera conductor and had triumphed at the Met in the Wagnerian repertoire. He was also the music director of the Cleveland Orchestra, and later on the Rochester Philharmonic.
In 1962, Leinsdorf had the great privilege of succeeding Charles Munch in Boston, but he only stayed there for seven years, discouraged by the incessant lobbying and administrative complications which diverted his attention away from music. He was also reproached for his reluctance to invite famous soloists. The management of the Boston Symphony thought that great soloists would attract a larger audience, but Leinsdorf deplored the fact that many of them came more to show off than to make music. Whenever he could, he avoided hiring any soloists and called instead upon musicians from the orchestra. He refused to conduct the Chopin Concertos, considering that the role of the orchestra was too meager.
A pianist himself, he confided in an interview with Piano Quarterly in 1986 that the only pianist he would have invited, regardless of the concerto he offered, would have been Vladimir Horowitz. It was thus a great honor for Eugene Istomin to have been invited twice to Boston, performing Beethoven concertos under his direction. Istomin sometimes found him a little too strict, but he had great admiration for the conductor and the musician, whose repertoire and curiosity were infinitely rich. Their relationship was marked by a sense of mutual respect and cordial friendship.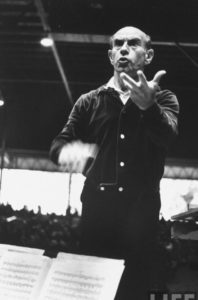 1952, August 26. Hollywood Bowl. Beethoven, Concerto No. 5. Los Angeles Philharmonic.
1965, July 17. Tanglewood. Beethoven, Concerto No. 3. Boston Symphony.
1969, February. Boston Symphony Hall & Veterans Memorial Auditorium, Providence, Rhode Island. Beethoven, Concerto No. 4. Boston Symphony.
Concerts in Rochester between 1948 and 1956 : no available information.
Beethoven, Egmont Overture, Op. 84. Boston Symphony Orchestra, Erich Leinsdorf.