Among the generation who had fled Nazism and emigrated to America, Antal Dorati was one of the last conductors who were still holding a position of music director in the mid-1970s. The two others were Eugene Ormandy and William Steinberg.
Dorati and Istomin had always maintained a close relationship. They met in Dallas where Dorati was appointed music director of the Dallas Symphony in 1945. Later on Dorati invited Istomin many times to Minneapolis where he succeeded Mitropoulos in 1949, then to Washington where he was in charge of the National Symphony from 1970. Their friendship grew out of the difficult situation they shared in April 1975. Mstislav Rostropovich had just been expelled from the USSR and the United States of America had welcomed him with open arms. Rostropovich was proposed to succeed Dorati, despite the fact that Dorati had been promised a renewal of his contract. Dorati learned from the media what was happening just as he was about to conduct a series of concerts with Istomin as the soloist in Beethoven's Fourth Concerto. Their warm friendship helped Dorati to overcome his deep anger, and to engage very soon in new projects.
Their performances of the Beethoven Fourth Concerto were very moving, in an electric atmosphere. A few days later Dorati wrote to Istomin: "How very nice you were at that rather difficult moment in my life and what a real friend you showed yourself!" Some years earlier, Dorati had found the appropriate words to comfort Istomin. In November 1971, they were scheduled to play Schumann's Concerto when Istomin's father was dying.
Rostropovich was in no way responsible for this unpleasant scenario and Istomin contributed to bringing together the two musicians. Slava invited Dorati to conduct the National Symphony again and Dorati accepted.
The work Istomin and Dorati performed together most often – more than ten times – was the Brahms Second Concerto, in particular with the three orchestras of which Dorati became laureate conductor: the Detroit Symphony, the Royal Philharmonic and the Stockholm Philharmonic. Both shared in Brahms the same will to combine the Romantic impetus, clarity of classical architecture and counterpoint.
Dorati was one of the very few musicians with whom Istomin could enjoy talking about subjects other than music. Their discussions about art (Dorati was a respected draughtsman and painter) and especially philosophy (Dorati's thoughts were published after his death under the title For Inner and Outer Peace) were extremely rich and passionate. The two men remained very close until Dorati's illness and subsequent death of Dorati in November, 1988. Istomin was deeply moved by his last visit to Dorati's home near Bern which took place several weeks before.
1957, May 18. Buenos Aires, Teatro Colón. Beethoven, Concerto No. 5. Orquesta Sinfónica Nacional.
1971, November 9 & 11. Kennedy Center. Schumann, Concerto. National Symphony Orchestra.
1971, November 14. Avery Fischer Hall (New York). Schumann, Concerto. National Symphony Orchestra.
1975, April 15 & 17. Kennedy Center. Beethoven, Concerto No. 4. National Symphony Orchestra.
1975, April 20. Avery Fischer Hall (New York). Beethoven, Concerto No. 4. National Symphony Orchestra.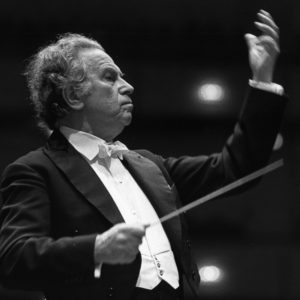 1978, April 25 & 26. Kennedy Center. Beethoven, Concerto No. 5. National Symphony Orchestra.
1980, April 18, 20 & 23. Detroit, Ford Auditorium. Brahms, Concerto No. 2. Detroit Symphony Orchestra.
1980, July 1. London, Royal Festival Hall. Brahms, Concerto No. 2. Royal Philharmonic Orchestra.
Concerts in Dallas, Minneapolis and Stockholm: no available information.                                         .
There is no audio-visual material currently available to revive the collaborations between Dorati and Istomin.
Here is a moving document: Antal Dorati's last major project, a tour carried out in 1988, the year he died, with an orchestra composed of musicians from many European countries, the University of Maryland Choir, and four singers from Switzerland (Barbara Martig-Tüller, soprano), the GDR (Rosemarie Lang, alto), the United States (William Cochran, tenor) and the USSR (Mikhail Krutikov, bass). Dorati conducted Beethoven's Missa Solemnis four times in the cities of Berlin, Dresden, Moscow and London, in order to bring a message of peace and warn of the dangers of nuclear war.
Below, the Agnus Dei as filmed at the Semper Oper in Dresden, then a brief excerpt from the Gloria, followed by an interview with Antal Dorati (in German)