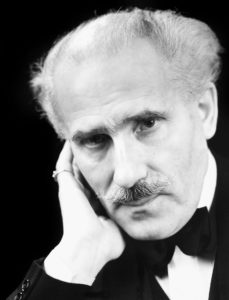 For Istomin, Toscanini remained an essential reference throughout all his life. The only records he listened to on a regular basis were those of Casals, Heifetz and Toscanini. Istomin attended several concerts conducted by Toscanini in New York, notably the one on February 23, 1936, when the Maestro, who rarely invited soloists, had paid Rudolf Serkin the great honor of asking him to perform the Mozart Concerto No. 27 and the Beethoven Fourth Concerto in the same concert.
Nevertheless, Istomin's greatest experiences with Toscanini were in Philadelphia during the 1941-42 season. At that time, the relationship between Toscanini and the management of the NBC Symphony had become strained, and Toscanini agreed to give a series of concerts with the Philadelphia Orchestra. Students of the Curtis Institute had a standing invitation to attend rehearsals, and Istomin was able to hear Toscanini conducting Schubert's 9th Symphony (a legendary performance), Death and Transfiguration by Richard Strauss, the Tchaikovsky Symphony "Pathétique", Mendelssohn's incidental music for A Midsummer Night's Dream, Iberia and La Mer by Debussy, and the Queen Mab Scherzo from Romeo and Juliet by Berlioz.
Istomin particularly remembered the rehearsal of La Mer, in February 1942. He was stunned to see how tough and demanding Toscanini was with the musicians of the Philadelphia Orchestra which at the time was regarded as the best orchestra in the world. No other conductor could speak to them in that way! Despite this, the orchestra was very enthusiastic, and Toscanini looked happy and full of energy. He demanded that the cello section repeat one phrase countless times until the musicians were exhausted and he was satisfied. La Mer was one of Toscanini's great specialties, with shifting tempos, a wide range of colors, rich dynamics, and an overall subtlety which made his interpretation unique. The performance in Philadelphia was one of his very best, with its display of amazing virtuosity and a terrifyingly savage last movement  reminiscent of the destructive power of the sea. Istomin retained an indelible impression of this performance which awakened his love for Debussy.
The main lesson Istomin learned from Toscanini was that emotion can arise from exactitude and clarity, with a sharp feeling for the rhythmic pulse and a perfect control of dynamics. There is no need for gratuitous seduction, mannerisms or sentimentality. Moreover Toscanini managed to convince him that virtuosity was an indispensable means but that perfection was the only aim, no matter how time-consuming and anxiety-generating it could be. When he talked with Casals, Istomin was very pleased that Casals shared his admiration for Toscanini as a musician and as a man who had taken a firm stand against Mussolini and Hitler.
Verdi. Overture to La forza del destino. NBC Symphony Orchestra, Arturo Toscanini. 1944.