It was not until 1955 that Eugene Istomin first performed with the Boston Symphony Orchestra under Munch. The reason was probably due to the fact that Munch and Paray were ill-disposed towards one another. Their musical rivalry was complicated by the differences in their attitudes during World War II. Munch continued to develop his career in Paris while participating in the anti-Nazi resistance, whereas Paray resigned from all his official positions to protest against anti-Jewish laws, and tried to bring as many Jewish musicians as possible to the Orchestra of the Monte Carlo Opera House. Istomin was a Paray protégé, so Munch was not very keen to invite him. As for Istomin, he was prejudiced against Munch before this first collaboration, but Munch's charm and sense of friendship soon completely won him over.
Their first concert, on August 7, 1955, was very successful. Harriett Johnson wrote in the New York Post: "The young artist played the opening theme … with such poise and introspection he might have been Laurence Olivier in the midst of the poetry of Hamlet." In the six years following this first collaboration, Istomin was to be Munch's soloist no less than sixteen times: in Tanglewood, at the Symphony Hall and on tour at Carnegie Hall and Philadelphia. Istomin derived much pleasure not only in making music with him and the magnificent Boston Symphony, but also in socializing with Munch. Munch fled from the parties which were held by Bostonian high society, especially because he never liked to speak English. He used to address the orchestra in French, saying: "Respirez la musique!" (Breathe the music!). He admired Eugene's French and his penchant for idiomatic expressions. Their late-night conversations, often accompanied by a bottle of whisky, were moments of great enjoyment! They talked a great deal about Munch's passion for Egyptology and ancient paintings, much more than about music.
Munch was very respectful towards his soloists, even if he occasionally forgot the tempo and phrasing they had agreed upon, due to the excitement of the concert. It was sometimes so striking that Jay Harrison reviewed the performance of the Beethoven Emperor Concerto in this humorous way: "Where Mr. Istomin bowed to the realization that he was dealing with Beethoven, Mr. Munch whipped up his men into a frenzy of Tchaikovskian enthusiasm." Istomin readily forgave him, as he was more than happy to be accompanied with such contagious inspiration. There were miraculous concerts (Beethoven 4 and 5, Schumann, Brahms 2), some of which have fortunately been recorded. However, Istomin preferred to avoid playing his most romantic repertoire (Chopin, Tchaïkovsky, Rachmaninoff) with Munch as he feared being drawn out onto unpredictable shores.
Tired and worried about his heart condition, Munch left Boston in 1962. At 71, he was eager to slow down his activity, and was planning to accept only guest conducting in Europe. In 1967, Malraux convinced him to found the Orchestre de Paris. It was an arduous task which contributed to the fatal heart attack he suffered while on tour of the United States with his orchestra in November 1968. He did not even have enough time to invite Istomin to be his soloist in Paris again.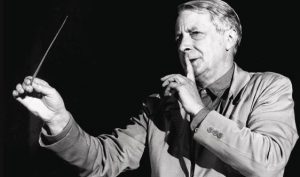 1955, August 7. Tanglewood. Beethoven, Concerto No. 4. Boston Symphony.
1956, March 2 & 3. Boston Symphony Hall. Beethoven, Concerto No. 4. Boston Symphony.
1958, August 8. Tanglewood. Beethoven, Concerto No. 5. Boston Symphony. Recorded concert.
1959, February 13 & 14. Boston Symphony Hall. Schumann, Concerto. Boston Symphony.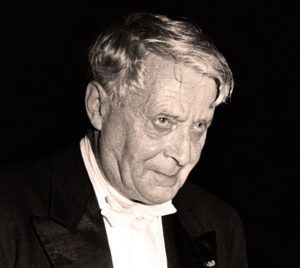 1959, February 19, 20 & 21. Academy of Music of Philadelphia (19), Academy of Music of Brooklyn (20), Carnegie Hall (21). Beethoven, Concerto No. 4. Boston Symphony.
1960, August 6. Tanglewood. Brahms, Concerto No. 2. Boston Symphony.
1961, January 13-17. Boston Symphony Hall (13, 14 & 15), Veterans Memorial Auditorium, Providence (17). Brahms, Concerto No. 2. Concert recorded on January 14.