When Istomin wanted to bring to a close his Great Conversations in Music series at the Library of Congress by speaking with conductors, he renounced the idea of presenting a panel as prestigious as the ones he had previously convened with renowned pianists, violinists and cellists or composers. As conductors are constantly occupied by a whirlwind schedule of rehearsals, concerts and opera productions, making it nearly impossible to bring them together around a table, Istomin decided to interview three major conductors in separate programs. In addition to the two giants of the "old" generation, Mstislav Rostropovich and Zubin Mehta, he chose a much younger conductor, James Conlon. Istomin had known him for a long time (Conlon made his debut with the New York Philharmonic in 1974 at 24), but had never before had the opportunity to play under his baton.
In this Conversation, after reminiscing about growing up as a child in a musical family and his sense of amazement upon discovering opera, Conlon admits that his vocation as a conductor came from his poor singing talent. Since he couldn't sing operas, he was going to conduct them!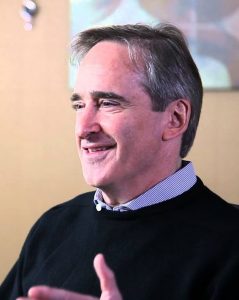 He readily acknowledges that orchestras have become "standardized", and believes that this phenomenon was inevitable and almost normal, following the same pattern as the gradual disappearance of dialects and local languages. Until the 1930s, musicians lived in isolation, especially since recording was still in its infancy. Due to lack of contact, each orchestra and country tended to become locked into its own traditions and specific sound.
Conlon is delighted that classical music has become so popular in Asia, Japan, and more recently, in Korea and China. Like Istomin, he remains convinced that art, literature and music are essential to our lives, and that they are currently in danger due to the growing race for profit and the dictatorship of marketing. Despite this difficult situation, Conlon remains optimistic, as throughout civilization, art and artists have had to find their way in often unfavorable environments. He cited the examples of Renaissance painters who were forced to deal with all the obligations imposed upon them by religious subjects and yet managed to transcend them, and of Stravinsky who proved that art could be born of compromise. He is convinced that many young Westerners do not like classical music simply because they have not been given the chance to come into contact with it under favorable conditions.
When asked about contemporary creation, James Conlon pointed out that commissions and first performances are obviously important – but he believes that it is even more important today to identify what is interesting and to give second, third or fourth performances of those works which merit attention.                                                                                                                                                  .
Great Conversations in Music. James Conlon and Eugene Istomin. Library of Congress : https://www.loc.gov/item/ihas.200031104
Dimitri Shostakovich. Suite from Lady MacBeth of the Mtsensk District, arranged by James Conlon. Rehearsal with the Orchestre de Paris in April 2015