"I read, I live, I eat in French. France is my favorite country in the world." This was stated by Eugene Istomin in 1991. On another occasion, he replied to a journalist that his homeland was not Russia, but America – and that, if there were to be a second one, it would be France.
This love story began in 1935, when he was ten years old and read The Three Musketeers. It is certainly no coincidence that his Parisian hotel of preference was the Hôtel de la Trémoille, named after a hero of Alexandre Dumas' novel. He was always cordially received there, with even the privilege of having a piano installed in his room.
Moreover, he even had a little French blood in him! He was a descendant of a Napoleonic army officer who had chosen to stay in Russia for love. He humorously recounted this story in his speech at the reception of the Legion of Honor, a distinction he received with great emotion on October 24, 2000, at the Théâtre du Châtelet. It was exactly fifty years after his debut in Paris in this very hall, with the Orchestre des Concerts Colonne conducted by Paul Paray.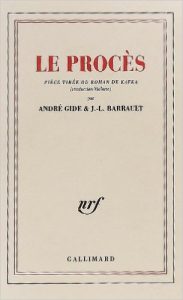 Eugene Istomin had learned French with Kyriena Siloti, but he had little opportunity to speak it. It was mainly in order to immerse himself in French culture and language that he took a six-month sabbatical in the spring of 1948. As soon as he arrived, he rushed to the Théâtre Marigny to see Kafka's The Trial adapted by André Gide, and performed by the Renaud-Barrault Company. Three months after his arrival, his progress was such that he could read Proust's La Recherche du temps perdu, the nec plus ultra (the ultimate!) as he liked to say.
In 1950, Istomin returned to France to give concerts at Paray's invitation, performing Beethoven's Fourth Concerto in Paris, Lyon, Vichy and Marseille. After this, he took part in the Prades Festival and spent all summer near Casals. From then on, there was not a single year in which he did not spend a bit of time in France. Even when he did not have any concerts there, he would come to Paris for a few days to recover from jet lag. The pleasure of being in Paris could be as simple as walking through the streets, or even taking the subway! Of course, it was also the food and wine, the way of life, and the language. It delighted him to find the right word, the most idiomatic term, and even to handle slang!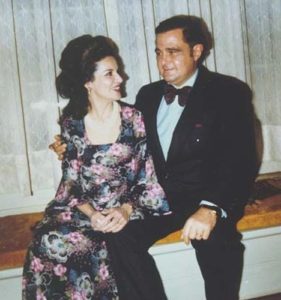 France was also linked to important events for him. It was in Paris that he and Marta openly declared their love for each other and decided to marry. The first person to whom they announced their intention was none other than Alexander Schneider, who at the time was in his house in Provence, at Le Paradou. Istomin was keen to introduce Marta to French literature, guiding her choice of reading and sharing his passions with her. It was in France that they spent the longest holiday they had ever allowed themselves, in the summer of 1987, without any concerts – and even devoid of playing the piano! After Istomin participated in the jury of the Santander Competition, they rented a car and travelled peacefully through the southwest of France, stopping at leisure to admire a landscape, or to visit a church or a small provincial museum. They even made a detour to discover the Cathar castles, while Istomin told Marta the story of the crusades against the Albigensians, who were considered to be heretics by the Catholics.
He had carefully prepared the itinerary and the stages of their journey. He wished to live the real French life, not that of palaces and great restaurants, but that of small charming hotels, inns and bistros. They went up the Rhône Valley and remained for a few days in Burgundy to enjoy wine and Romanesque churches. There they joined a couple of baseball friends with whom they spent three days on a barge navigating the beautiful and tranquil Burgundy Canal. That was more than enough time for Istomin, whose patience was put through the mill. He found that the barge moved so slowly that most of the time he preferred to walk on the towpath!
Marta and Eugene Istomin made a similar journey in June 2001, this time from Barcelona where they had just inaugurated the renovated Casals Museum. Accompanied by Myriam "Gury" Montañez, Marta's young niece, they drove to Paris at a leisurely pace, stopping off in Prades, Perpignan, and in all the places which had been important to them. It was a sweet journey, but filled with nostalgia.
Istomin had been so upset by the election of presidents Reagan and George W. Bush that he seriously considered leaving America, but unlike his friend Pierre Salinger, who settled in Provence and remained there until his death, he finally gave up on the idea.