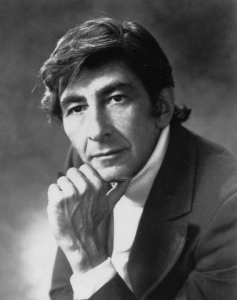 Werner Torkanowsky was born in Berlin in 1926. His family had emigrated to Israel and he was raised on a kibbutz. After arriving in the United States in 1948, he studied the violin. He then turned to conducting and became a student of Pierre Monteux. He made such a remarkable debut that he was invited in the early 1960s by the New York Philharmonic Orchestra and other major American orchestras. He was appointed Music Director of the New Orleans Orchestra in 1963 and held the position until 1977. Eugene Istomin had the opportunity to play under his direction, and he appreciated him both as a musician and as a man.
In 1976, when he was artistic director of the Mexico Festival which was celebrating the 100th anniversary of Casals' birth, Istomin entrusted Torkanowsky with two concerts with the London Symphony Orchestra. He clashed violently with Ronald Wilford who was running CAMI, the leading American concert agency, with the same hegemonic ambition as his predecessor, Arthur Judson. Wilford considered that Torkanowsky was not serious or reliable enough to pursue a high-level career, and he did not want him conducting the LSO. The clash proved detrimental to Istomin, who eventually had to admit that Wilford was right. Torkanowsky's career spiraled into decline due to his obsession with women and alcohol. He was forced to accept a position as music director of a modest provincial orchestra, the Bangor Symphony Orchestra in Maine. Istomin maintained his friendship with Torkanowsky and came to play one last time with him in 1990, two years before Torkanowsky passed away.
1961, January 19 & 21. Ford Auditorium. Schumann, Concerto. Detroit Symphony Orchestra. Recorded concert.
1990, October 7th. Maine Center for Arts. Beethoven, Concerto No. 4. Bangor Symphony Orchestra.
The concert dates in New Orleans are not available.
Mozart, Sinfonia Concertante K. 364, Finale. Isaac Stern, Yo-Yo Ma, Bangor Symphony Orchestra. September 20, 1986. One of Werner Tornakowski's very rare video recordings.