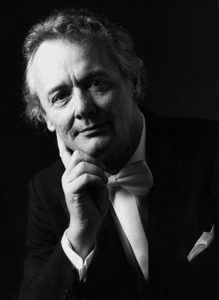 Klaus Tennstedt was born in 1926. He spent most of his career in Germany, then in England. Nevertheless, his concerts in the States during the late 1970s and early 1980s generated a great deal of interest. As he was regarded as a distinguished representative of the German tradition, his difficult temperament was overlooked. Istomin held him in high esteem and enjoyed playing under his baton when he was briefly principal guest conductor of the Detroit Symphony.
Istomin was also his soloist under delicate circumstances. It was the first time that a German conductor had ever been invited to conduct the Israel Philharmonic. The reception was more than cool, and at times openly hostile, on the part of both the musicians and the public. Istomin did his best to smooth over the controversies and calm down the booing. Eventually, the series of concerts turned out to be so successful that Tennstedt was immediately reengaged. Tennstedt was very grateful to Istomin for his support and was eager to find other occasions to collaborate. Unfortunately, there were to be no others, since Tennstedt no longer held a position as musical director which would have allowed him to choose his soloists, and ensuing serious health issues forced him to reduce and eventually to abandon his career.
Klaus Tennstedt at the time of his collaborations with Eugene Istomin.
Mozart. Symphony No. 35 "Haffner" K. 385. Boston Symphony Orchestra. Klaus Tennstedt. January 1977.