The memories of Yefim Bronfman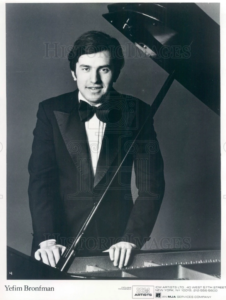 "I auditioned for Eugene Istomin shortly after I arrived in Israel. That was in 1973, when I was 15 years old. At that time, young talents were regularly sought out. I played Liszt's Second Concerto and Beethoven's Seventh Sonata, Opus 10 No. 3. He was very complimentary to everyone except me, and his only suggestion was that I play music for cello and piano. I thought he had found that I didn't have the qualities to become a soloist, and I was very disappointed, almost desperate, but in fact I had won him over. He recommended me to the America-Israel Cultural Foundation. That's how I was able to come to study in the United States.
I often had lessons with Eugene Istomin at his home. He was the most demanding of all the teachers I've ever known. Technically and musically, you had to be perfectly prepared. He was very frank and didn't hesitate to tell me when it was bad.
It was with him that I learned to really read a score, or study counterpoint, polyphony, and structure. Before that, I used to rely mainly on my intuition. I played all my solo piano repertoire with him, as well as sonatas with Shlomo Mintz. I remember working especially hard on the Beethoven Third Concerto. He had obtained an engagement for me to perform it at the Puerto Rico Festival. I had also worked with him on the Triple Concerto together with Stern and Rose! It was in 1976, and I was scheduled to play it with Shlomo Mintz and Yo-Yo Ma under the direction of Alexander Schneider.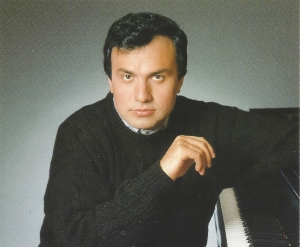 Apart from his high demands, we had a very friendly relationship. He must have felt that I was a bit like him. That is probably why he asked me to play works for cello and piano, remembering that he had learned and enjoyed playing so much with Casals. He introduced me to many people who would be important to me, like Pinchas Zukerman and Sasha Schneider. He asked me to play for Jean-Bernard Pommier, who had been his student, and who was also an uncompromising critic for me. He also took me to Horowitz, who welcomed us with great kindness. That is still an unforgettable memory! Horowitz asked me to play and was very enthusiastic. He gave me technical advice and explained how I should practice. Then he sat down at the piano and played for hours – a lot of Chopin, as well as Medtner.
I owe a lot to Eugene Istomin, not only for believing in me and bringing me to America, but also for what he gave me musically. He also helped me to gain a reputation and to get my first engagements.
I regret that at the end of his career he didn't receive the admiration and respect he deserved. He had been part of the exhilarating grand epoch of Casals, Walter, Munch, Monteux… He refused to make any concessions and adapt to the evolution of the music world where business requirements took precedence over music. He was an extraordinary pianist, and I have a very high esteem for his solo recordings. As for the trios with Stern and Rose, they are the most beautiful ones which have ever been recorded."
Interview with Bernard Meillat 2006
Istomin would have liked to have continued teaching Yefim Bronfman longer, but the America-Israel Cultural Foundation decided otherwise, and he was quite disappointed. An academy had been created in Guilford, Vermont, to allow two young pianists to work intensely under the supervision of Rudolf Serkin, who had just left the Curtis Institute. In 1978, Yefim Bronfman was the first to be part of this experience, along with Stephanie Brown. In the end, he stayed there for only a few months.                                                                                                                                      .
Istomin was delighted to invite Yefim Bronfman to take part in the Great Conversations in Music alongside another great pianist who had also once been his student, Emanuel Ax. Both of them became Stern's chamber music partner in the 80s, and they made two discs together, dedicated to works for 2 pianos by Brahms and Rachmaninoff.
J. S. Bach. Concerto BWV 1052 played by Yefim Bronfman in 1973, the same year he auditioned for Istomin. He was fifteen years old. Gina Bachauer remained sitting next to him.
.
Yefim Bronfman speaks about and plays the Beethoven Fourth Concerto by Beethoven in a way that Eugene Istomin, his former teacher, would have certainly approved of! (November 2017)