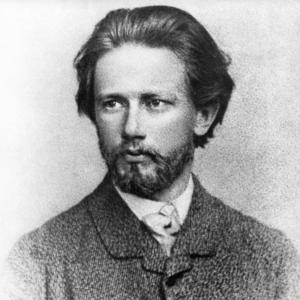 Eugene Istomin first discovered Tchaikovsky's First Piano Concerto when he was eleven or twelve through Arthur Rubinstein's recording with John Barbirolli: "When I heard the piano entrance, I forgot to breathe – it gave me goose bumps. It was an unbelievable feeling!"
At the beginning of his career, Istomin was not thinking of performing this concerto. After four years under Serkin, he was no longer interested in seeking the easy applause which this work inevitably garnered. However, he changed his mind when Van Cliburn won the Tchaikovsky Competition in Moscow. In 1958, in the midst of the Cold War, this triumph had a considerable impact in the United States. Van Cliburn was even given the honor, unimaginable for a classical musician, of a ticker-tape parade in New York. The recording of the First Concerto by Tchaikovsky which was made immediately after the competition by Van Cliburn and Kondrashin was launched by RCA VIctor in the autumn of 1958 to huge publicity.
The management of Columbia Records, the other major American company, deemed it essential to react by issuing a recording capable of competing with van Cliburn's as soon as possible. Two years earlier, Eugene Istomin had recorded Rachmaninoff's Concerto No. 2 with tremendous success (200,000 copies were sold). Columbia therefore decided to ask him to record the famous Tchaikovsky concerto. Istomin had never played it, but he accepted the challenge and got down to work. A concert was added in the schedule of the Philadelphia Orchestra on March 23, 1959. It was followed a few weeks later by two recording sessions.
The conflict with Columbia
The record was issued as early as August and Columbia would also have had to launch a colossal publicity campaign, without which there would be no chance of competing with Van Cliburn's record, whose sales were to reach an astonishing one million copies! However, Columbia did not act, and the record was issued with virtually no advertising support. The reviews were excellent, praising his performance as a virtuoso and stressing his rare poetic interpretation, but sales were ineluctably less than expected. Columbia had probably realized too late that nothing could be done in the face of Van Cliburn's blockbuster recording. Istomin felt that he had rendered a great performance as he had been requested to do. Far from being to blame for the failure, he considered himself to be a victim of Columbia's inconsistent marketing strategy. Columbia initiated ambitious plans, but did not promote them adequately. Istomin complained to Goddard Lieberson, the head of the classical department. A meeting with Lieberson and Schuyler Chapin, the new Artist and Repertoire director, ended in conflict and a severing of relations. As a result, all of Istomin's scheduled recordings were cancelled.
Eugene Istomin kept the Tchaikovsky Concerto in his repertoire until 1965, but he actually performed it only occasionally, except in 1962 when he played it successively with the New York Philharmonic under Joseph Rosenstock, the Boston Symphony under Eugene Ormandy, and the Detroit Symphony for Paul Paray's farewell tour. He thought he would no longer play it, but…
After being out of print for many years, the 1959 recording was reissued in 1977 under the budget label Odyssey. The critics rediscovered this version, so far removed from of the standard routine performances, with great enthusiasm. One of them even entitled his review: "A Freshness that Revitalizes It". Three years later, in September 1980, the Philadelphia Orchestra was to open the 90th Carnegie Hall season by repeating the program of the very first concert it had given there, in 1902. Eugene Ormandy was given the honor of conducting this highly publicized concert, although he had just left the musical direction of the Philadelphia Orchestra after a reign of forty-four years. As soloist in the Tchaikovsky First Concerto, Ormandy wanted Eugene Istomin! Ormandy had just heard the recent reissue of the recording the two of them had made twenty years ago, and thought it was superb. In an interview with the Philadelphia Inquirer on September 24, Istomin confessed that he had hesitated: "I had not played the work for fifteen years. I was planning the Brahms B-flat Concerto this season, so when Ormandy called me, I was reluctant to agree to play Tchaikovsky. But he is a father figure to me, and he knew how to admonish and cajole. I changed my programs everywhere. I'm happy now that I did."
For Istomin, it was a great challenge. Twenty years earlier he had attained the ultimate limits of virtuosity in this concerto, mainly by relying on his gifts and natural technical facility. From the early 1960s, he had played nearly exclusively Mozart and Beethoven, Schubert and Brahms, Chopin and Debussy. When a pianist works hard on certain repertoire, he adapts to its requirements and improves. Conversely, when a pianist forsakes a specific repertoire, he regresses and needs to appropriate it again. At fifty-five, Istomin had to make a huge effort in order to recover this kind of virtuosity and reactivate the reflexes he had forgotten over the past fifteen years, particularly in the diabolical octaves scattered throughout the first movement. He practiced incessantly, constantly questioning himself.
The performances of the concerto under Ormandy were a resounding success. Two concerts during the summer residencies of the Philadelphia Orchestra served as preparation. The reviews were already very positive. Peter Trump pointed out that Istomin remained faithful to the great romantic Russian school: "Without distorting the framework of the music, he does not hesitate to bend the rhythms suddenly for emotionally expressive effect, particularly eloquent in the great solo cadenzas. Istomin's interaction with the various soloists of the orchestra was a delight and spoke volumes for a long and absorbing interest in ensemble playing. Ormandy too lived up to his reputation as one of the world's great accompanists. As they brought the concerto to a climactic conclusion, the effusive applause began with the final chords and lasted until the house lights were turned up."
There was considerably more tension for the concert at Carnegie Hall. The event was widely covered by the press. Istomin had to give several interviews and all the major newspapers sent their critics. Istomin was keenly aware of the expectations and was more nervous than ever. The rush of adrenaline brought a few wrong notes and, at certain moments, some excessive pedaling in the virtuosic octaves. The reviews noticed these blemishes, but raved over his poetic rendering of a work which is so often played with a certain vulgarity. Donald Henahan wrote in The New York Times that "Mr. Istomin's treatment of the piece was more than musical and at times exceptionally elegant." Daniel Webster, the Philadelphia Inquirer critic, spoke of a very fresh approach and observed that "there was a lot of heroic playing, as it fits to this piece, but there were also moments in which the piano and the orchestra fit together with the delicacy and understanding of chamber musicianship."  This was a very pertinent characterization.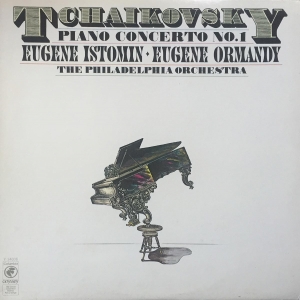 Istomin was happy to have played this concerto again. However, after a few performances during the autumn of 1980, one of them in Annapolis under his friend Leon Fleisher, he abandoned it for good. On the other hand, the effort he had made in order to master the Tchaikovsky Concerto again had a positive effect – it incited him to rethink how he practiced and to reconsolidate his technique. It also led him to feel that he should perform more Russian music, which he did by adding several works by Rachmaninoff and Medtner to his repertoire.
---