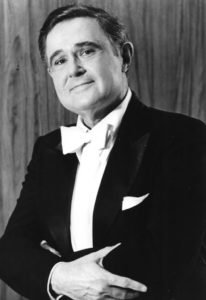 The late 80s and early 90s were a positive and hopeful period for Istomin. One might have thought that he would once again be recognized as one of the greatest pianists of his time. There were many examples of distinguished musicians who had been neglected for a while, but who regained the place they should never have lost. His new programs were very well received by the audiences and critics. Media interest had been aroused, and not only due to the old-fashioned "truck tours", that long series of concerts he gave throughout the United States while travelling with his own pianos. His two recitals at Carnegie Hall, in February 1989 and December 1990, were sold out and received standing ovations.
His recitals and concerts in Washington were always a highlight in the capital. In Europe, the situation was also quite promising. Italy welcomed him very warmly year after year. UK cheered him in October 1990 during a long tour with Mozart's Concerto K. 467 conducted by Stanislaw Skrowaczewski. Switzerland was very faithful to him and after a splendid recital in September 1989, the Montreux Festival planned to give him carte blanche for a subsequent edition. In France, he seemed to have been rediscovered. In May 1990, he took part in the Evian Festival which celebrated Isaac Stern's seventieth birthday, playing the Beethoven Third Concerto under David Stern conducting the Curtis Orchestra. He also performed the Archduke Trio with Isaac Stern and Mstislav Rostropovich which was the highlight of the festival. In October 1991, his Beethoven recital at the Théâtre des Champs-Elysées was a great success. Pierre Petit's review in Le Figaro, was ecstatic: "Eugène Istomin has a keen sense of narrative, which leads him to adopt, even in polyphony, a wonderful coherence. It's superb both in poise and sensitivity… In the Sonata Opus 110, it is the triumph of architecture, an almost whispered fugue with a tremendous impact."
The most noteworthy achievement of this period was the revival of the old-fashioned tour, when pianists travelled across the United States taking their own piano. For Istomin, this carefully considered and prepared project corresponded to a democratic ideal: to bring back live music in its most demanding form – the recital – to places which had been deserted by the usual concert circuits. It also met his desire not to be dependent on bad pianos. This adventure, which continued for seven years from 1988 to 1994 with some 250 concerts, brought Istomin a great deal of satisfaction. No one else would have dared to have bet on such a large scale. In addition to meeting the challenge, Istomin benefited from the intense pleasure of giving concerts on his own pianos and of having been able to give free rein to inspiration rather than expending a large part of his energy in mastering a poor instrument. It was a great moment of sharing with a wide variety of venues and audiences, from an old provincial theatre to a university campus, then to the stage of Carnegie Hall – a refreshing adventure, which is the subject of a separate article.
Meanwhile, other negative signs were emerging, suggesting that it was decidedly difficult to move a musical world locked in its prejudices. A sense of disenchantment gradually pervaded Istomin. Riaskoff turned out to be unable to carry out the delicate task of coordinating his schedule. Istomin realized that European musical life was undergoing the same slow decline that it had in America.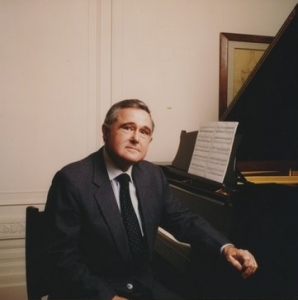 There was, of course, the problem of pianos. Istomin had now become accustomed to performing concerts in America on his own pianos and it was more and more uncomfortable for him to adapt to European Steinways, especially if they were not good. Ignoring the exorbitant cost of transport, he brought his own piano to Europe several times. But what upset him the most was the lack of respect for music and artists. The dilettantism of some Italian associations was well known, but other large European cities, formerly known for the rigor of their organization, were becoming deficient: halls might be closed at the agreed time for the rehearsal, the electrician absent, or the tuner incompetent. In this case, Istomin did not mince words when the agent and the organizer came to greet him, ignoring the advice of his father and that of his friend Isaac Stern, who had recommended being tolerant with those people who make and break careers. Many of them, offended by accusations of unprofessionalism, swore that they would never hire him again. Other problems and disappointments arose. Sofia Amman, who had been so efficient in Italy, had decided to retire and it proved impossible to find a successor. In France, Valmalète, despite his promises, was unable to exploit the success of the concerts in Evian and at the Théâtre des Champs-Elysées.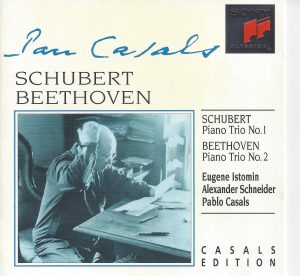 From 1993, all hope that Istomin would return to the pinnacle of musical life vanished. The occasional success here and there failed to drive the heavy machine of the musical business and create a new dynamic. He would have needed a few additional good wills, and most of all, the support of a record company. At a time when music lovers were renewing their collections by buying CDs, none of his solo recordings were reissued, except for the Schumann Concerto in a series dedicated to Bruno Walter. On the other hand, almost every recording of the Istomin-Stern-Rose Trio had been regularly re-released, and a Casals collection had been issued with all the Beethoven and Schubert trios which Istomin had recorded in Prades in the early 1950s. To many people's minds, he was mainly a chamber musician.
The difficulty of reversing the trend is characterized by the recital he gave at the Théâtre des Champs-Elysées on November 2, 1993. It was a tribute to Casals on the twentieth anniversary of his death. Despite the large benefit left by his 1991 recital, the management of the Théâtre des Champs-Elysées did not wish to take on the production on its own. Istomin had brought his American piano. He combined two major cornerstones of his repertoire (the Bach Toccata BWV 914 and  Beethoven's Waldstein) with three new works (Casals' Prelude, the Mozart Sonata K. 283 and the Medtner Sonata Opus 22). The recital was superb (a private CD was released) and the audience very enthusiastic, but the Théâtre des Champs-Elysées was only two thirds full and no critics were present.
Concert proposals gradually decreased. His last busy season was 1995-96, although it no longer included prestigious venues. He gave about thirty concerts in Europe, playing for the first time the Prelude which Dutilleux had dedicated to him. It was also at that time that two new CDs were issued. He was asked by a small San Francisco company, Reference Recordings, to record two Mozart concertos, K. 467 and K. 491, with the Seattle Symphony Orchestra conducted by its music director Gerard Schwarz. Reference Recordings also took the opportunity of publishing the recording of Beethoven sonatas (14, 21 & 31) which Istomin had made a few years earlier. The critical reception was very favorable, but the promotion was minimal and distribution outside the United States was non-existent.
Despite this, the 1996-97 season brought outstanding moments: a special chamber music concert and a miraculous Mozart Concerto No. 21 in Evian, successful concerts in Poland, and several collaborations with Jean-Bernard Pommier in England and Italy. However, Istomin was thinking of giving up. What was the point of practicing so much when he was giving fewer concerts and had so many other interests besides the piano? However, the fulfillment of all his contracts and promises obliged him to pursue his career for three more seasons.
The last major project took place in June 2000 and was akin to a testament, a way of coming full circle. He had decided to record Paul Paray's Fantasy for piano and orchestra, as a final tribute to this great musician who had been so generous towards him. He also wanted to record two concertos that he had never officially recorded before (Mozart's K. 271 and the Beethoven Third). This was done in Budapest, with the Budapest Symphony Orchestra conducted by Jean-Bernard Pommier, his disciple and friend. A few months later, at Rostropovich's initiative, there was a very special Jubilee event for his 75th birthday. All his close friends came and played a surprise concert, with the benefits being used to perpetuate his name through two scholarships to the Manhattan School of Music. From then on, he only performed on exceptional occasions, such as the inauguration in June 2001 of the newly-renovated Casals Museum in El Vendrell.
Mozart, Sonata in G major K. 283. Eugene Istomin. Recital at the Théâtre des Champs-Elysées on November 2, 1993.
.
Beethoven, Concerto No. 3 in C minor Op. 37, second and third movements. Eugene Istomin, Budapest Symphony Orchestra, Jean-Bernard Pommier. Recorded in studio in Budapest in June 2000.
.
Brahms, Quartet for Piano and Strings No. 1 in G minor, Op. 25, last movement. Eugene Istomin, Leonidas Kavakos, Bruno Giuranna, Mstislav Rostropovich. Evian, 31 May 1992.