Istomin's passion for cinema dates back to his childhood. Since he did not attend school, he was often left to himself between the lessons at Siloti's and the daily hour and a half of piano practice at home. In the 1930s, Broadway was populated by cinemas. James Gollin, Istomin's biographer, testifies that seventy years later he could still quote almost all of them: "Near 96th Street, there were two or three cinemas, the Thalia and the Symphony. At 83rd, there was a Loew's, at 81st the RKO – and there was TransLux on 72nd Street. The TransLux ran nothing but newsreel all day long. When I got to 72nd Street, I'd go in there for an hour and that was, whatever, ten cents".                                                                                       .
In Philadelphia, during his four years at the Curtis Institute in Philadelphia, his friends Ned Rorem and Shirley Gabis said he would go to the movies whenever he could. Film references were omnipresent in his daily life. Often when he simply met or crossed paths with people, he found them to have an air of resemblance to a film actor or actress.
When he first came to Europe in the spring of 1948, Istomin was determined to visit places where you could meet movie stars. He went to the famous Eden Roc Hotel in Antibes and told James Gollin about his adventure: "I am at Eden Roc ordering a frosted orange on the beach place. All of a sudden, I see a pair of red shorts and a bra. And all of a sudden, this woman looks up through her sunglasses at me, and I say to myself, 'My God, it's Rita Hayworth.' I dropped my frosted orange. And there she was! Can you believe that actually could happen?" In Rome, he stayed at the Excelsior and  ran into Orson Wells, Tyrone Power with Linda Christian… Of course, he was not fooled by these trivialities and made fun of himself, but this childlike sense of marvel at the world of cinema never left him completely.
As his career developed and his interest in literature, history and politics grew, Istomin went less to the cinema, but he kept up with the cinema news. Nothing escaped him, neither the titles of the films nor the names of the actors and directors. He occasionally watched recent films on television, but his favorite universe remained the cinema of the 1930s and 1940s, with a predilection for B-series films.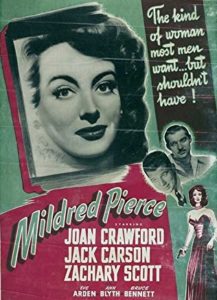 He told James Gollin: "I guess I developed a taste for seeing Ann Sheridan suffer in bad B movies as opposed to seeing Greer Garson playing the heroine in Mrs. Miniver. I hated that suck-up, Mrs. Miniver. I also hated this kind of preview screening at Radio City Hall in New York." (Side note: Mrs. Miniver is a film by William Wyler that celebrated the heroism of an English woman during the War. The premiere at Radio City Hall in New York had had a considerable impact and within ten weeks more than a million and a half Americans had seen the film). "One of my favorite movies was Mildred Pierce, a melodrama directed by Michael Curtiz with Joan Crawford, Jack Carson, Ann Blyth and Zachary Scott." You couldn't see this kind of film on television before midnight, but it didn't bother Istomin, an insomniac by nature, and he frequently even watched two in a row!                                                                                                                                                                                                                                                                                                                                                                                                                                                                                    .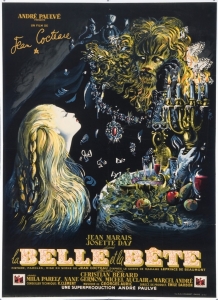 In addition, Istomin nurtured a special fondness for Jean Cocteau's films, which he knew by heart. He had bought the complete edition on VHS tapes in France and had long despaired of not being able to watch them because of an incompatibility of TV standard. Among his DVDs and VHS tapes were an almost complete Chaplin collection, and many films from the 1930s and 1940s, the oldest being Alfred Hitchcock's The 39 Steps (1935) and the most recent Joseph Mankiewicz's Eve with Bette Davis (1950).
Symbol of this unwavering attachment to the cinema of his youth, which he shared with his close friends, here is a letter that Ned Rorem wrote to him on April 12, 1996: "Fond Eugene, I think of you daily, with the affection of 53 years, especially when seated at the keys, I evoke your evocation of The Lady from Shanghai during the picnic scene, when the soundtrack quietly begins to play that insidious tango that everyone knows, but no one can name."