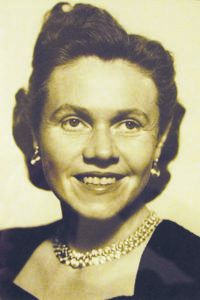 In the spring of 1963, the State Department offered Eugene Istomin a diplomatic mission. He was to give a series of concerts in Bulgaria. In Sofia, Istomin was welcomed to the American Embassy by Eugenie Anderson, the first woman to be appointed plenipotentiary minister on the other side of the Iron Curtain. It was a crucial meeting for Istomin, and the beginning of a lifelong friendship.
Eugenie Anderson was an exceptional personality in many ways. She was born in 1909 in Iowa and had thought of becoming a professional pianist, coming to New York in the early 1930s to study at the future Juilliard School. It was a trip to Europe in 1937 that encouraged her to enter politics. She was deeply shocked upon witnessing the establishment of a totalitarian country in Germany which regimented the entire population, including even five-year-old children. On her return, she joined the League of Women Voters, a progressive civic organization. She campaigned to make American people aware of the dangers which the Nazis posed, not only for Europe but throughout the entire world.
From 1944, she entered politics with a vengeance, participating in the restructuring of the Democratic Party in Minnesota. In 1948, she contributed to Truman's election, who noticed her exceptional qualities and appointed her ambassador to Denmark in 1949. She was the first American woman, and one of the first in the world, to hold such a position, and she distinguished herself, both diplomatically and humanly, in her posting. She negotiated an important cooperation treaty and established cordial relations with the Danish people, applying her principles: "Diplomacy is not confined to senior officials. It is the people's business." In six months, she learned Danish and adopted the simple lifestyle of the inhabitants, riding a bicycle and maximizing her contacts with the population. She resigned when Eisenhower came to power on behalf of the Republican Party. She did not resume diplomatic duties until the return of the Democrats to the White House. In 1962, Kennedy decided to send her to Bulgaria where she was not moved in the slightest by the intimidations of the Communists in power.
The arrival of an American pianist in Sofia was an unprecedented event, and the Bulgarian apparatchiks did everything they could to make it a failure –but to no avail! The diplomat and the pianist joined forces, and got on admirably well in a successful bid to carry out their mission of cultural communication. A great sympathy developed between Eugenie Anderson and Istomin on a personal, musical and political level. Eugenie Anderson had shared many political battles with one of the most prominent Democratic Senators, Hubert Humphrey. She felt intuitively that it was imperative for Istomin and Humphrey to meet each other, and she arranged a lunch in November 1963 during one of her visits to Washington. She was right. Istomin was won over by Humphrey's personality and political philosophy. He committed himself to Humphrey's cause for the next ten years, particularly when he ran for president in 1968 when unfortunately, he lost to Nixon by a small margin.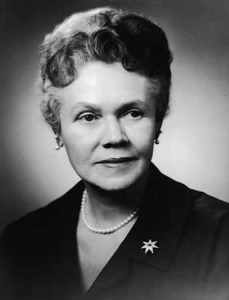 From 1964, Eugenie Anderson was a member of the American delegation to the United Nations, working in particular with the special Committee on Decolonization. Until her death in 1997 at the age of 88, she remained very close to Istomin, not only in Humphrey's political battles but also in everyday life. She attended his concerts as often as possible. In the fall of 1970, she came to London with Istomin's parents to hear the complete Beethoven chamber music with piano which Istomin performed with Stern and Rose at the Queen Elizabeth Hall. When Istomin's father fell ill, it was Eugenie Anderson who travelled with him back to America on the liner France.
Their political discussions were always impassioned, especially those on international politics, even if in general they held very similar opinions. For example, Istomin had carefully kept an article written by Eugenie Anderson in 1971 after a trip to Israel. She asserted that no lasting peace would be possible without negotiation and mutual understanding. This was also Istomin's deep conviction.
A moving video recording: Eugenie Anderson, returning to the United States after two years as Ambassador to Denmark, is the guest of an information programme sponsored by Longines watches: Longines Chronoscope. You have to be patient and wait for the end of the credits (which last more than one minute!).