In the early 1980s, Isaac Stern and Eugene Istomin spoke at length about the last stage of their careers. Stern had reached sixty; Istomin was approaching it. The Trio adventure, which had been so important to them, was over. They had two main questions: What would they leave to posterity? What would they like to do now? Stern succeeded in convincing Istomin to complete the Beethoven Violin Sonatas they had begun to record in 1969, which they did in 1982 and 1983. Stern wanted to continue to make chamber music, without resuming the trios he had shared with Istomin and Rose, but by expanding his repertoire to include piano quartets by Brahms, Schumann, Beethoven, Mozart and Fauré, and various string quintets and sextets. He also wished to intensify his commissions of concertos from great contemporary composers and thus leave behind this legacy for centuries to come. Istomin, for his part, was not tempted by such projects. Another idea was germinating in his mind, born from a frustration that he had increasing difficulty in enduring: the confrontation with bad pianos which prevented him from giving the best of himself to the public. Here is how the idea was born, in his own words, as told to Bernard Meillat in 1988.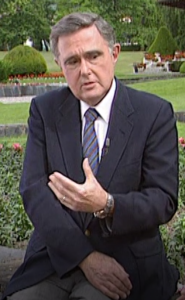 "I came up with the idea of touring like we used to do before airplanes could cross continents and oceans in a few hours! We used to travel by train from one city to another, which were rarely separated by more than two or three hundred miles. I did that at the beginning of my career. All the great artists passed through the small towns, and the great pianists travelled with their own pianos and tuners. This was normal, because in small towns there were no concert pianos in good condition. If we had a concert in Chicago and others in California, the managers were able to find concerts in five or six cities in between. Obviously, today it's much more complicated, and very expensive. We pianists have to adapt to all kinds of instruments, often mediocre or worse, even in big cities. We're the only ones in this situation! Violinists, cellists, all wind players travel with their own instruments. For sensitive and demanding pianists, it is an ordeal, sometimes a nightmare. In addition, there are fewer and fewer qualified piano tuners. This profession is not valued as it should be since it requires extreme competence.
Approaching my sixtieth birthday, after more than forty years of career, I reached the conclusion that either I would stop, or I would find a solution to make music in conditions which allow me to enjoy it. After a lifetime dedicated to music, I no longer want to fight with pianos, I want to give myself and the audience the greatest musical satisfaction. And it is not possible to do this without a good piano, well prepared, that I know perfectly well. So either I stopped or I transported my own pianos!
It just so happened that, some time before, I had given a recital in Washington for the benefit of medical research against cancer. This event was organized by General Motors, who proposed to pay a fee of ten thousand dollars. Of course, I couldn't accept and immediately gave the check to the medical foundation. Imagine – both my parents died of cancer! I could not accept a fee. General Motors managers thanked me and told me that they were at my disposal if I needed their services to buy a car or for anything else. It was very kind, but I didn't think I'd ever call on them. However, when I was turning these piano transport issues over in my mind, I eventually decided to contact them and ask if they saw any benefit in lending me, just lending me, because I didn't need any other help, a truck that would transport my pianos. I was planning to bring two concert pianos, one more brilliant for concertos or recitals in large halls, the other with a more intimate sound for recitals in smaller halls, and an upright piano that could be installed anywhere for me to practice. I also suggested that they could put the General Motors' name and logo on the truck, next to mine and Steinway's, and that this original way of communicating might be good publicity for them. I told them the object of this initiative was to go to the big cities and prestigious concert halls, as well as to smaller towns that had once hosted Rachmaninoff and Horowitz, but which for decades had not heard piano recitals by a great artist.
General Motors was enthusiastic. They agreed immediately and set up a special truck, complete with air-conditioning and a tailgate to load the pianos easily. All I had to do was hire a driver who  would also be a specialist in moving pianos, and a tuner. What a tuner she is, Tali Mahanor! She has an extraordinary ear, she is obsessed with the piano and, better still, she and I hear the piano the same way. She doesn't read music, but she plays extraordinarily well. She's travelling with the driver, ahead of me. Sometimes, for the shorter distances, I also travel in the truck. I give about fifty concerts a year in the United States, playing in ideal conditions. For my concerts in Asia and Europe, I have not yet been able to adopt this solution. But I dream of travelling everywhere with my own pianos, maybe not to go around the world, it would be a bit too flamboyant in terms of media. Can you imagine me crossing the Himalayas with elephants or lamas? No, but I am thinking of Europe. You know that there is a big difference between the American Steinway and the Hamburg Steinway. I used to prefer the Hamburg Steinways, but now I don't any longer, I'm really used to the American Steinways and it would be very interesting for the European audiences to hear how an American Steinway sounds. This project in Europe is very complex in terms of legislation, especially because of the ivory keyboard, but I would like to do it at least once, with the same truck and my tuner. I would do it without fanfare, in all simplicity – at my own expense, of course. It is a satisfaction I would like to give myself at this stage of my career."
Logistical issues
It was not enough to have a great idea and the support of General Motors, but first it was necessary to set up a strong and complex organization. A first attempt with ICM turned into a disaster. On the advice of his friend Peter Gravina, Istomin got in touch with Harold Shaw, who had begun his career with Sol Hurok and had founded his own office in 1969. He had been Vladimir Horowitz's manager for several years. Shaw found the project exciting and entrusted it to Martha Coleman, a very capable assistant, who did a remarkable job, especially in the southeastern United States, where she was from. She had a powerful argument: the organizers would not have to worry about renting a concert piano or finding a tuner, or even about finding a place for the pianist to practice: he could take his upright piano to his hotel room or practice in the truck!
For his part, Peter Gravina did his utmost to ensure exceptional press coverage. Even the major television stations were interested. CBS produced a fifteen-minute subject for its magazines. Of the many articles published, Gary Graffman's wife Naomi's was the most poetic and relevant. Entitled On the Road to Biloxi, it appeared in the New York Times Magazine on November 22, 1987, and began as follows: "As dawn breaks on New Year's Day, a new customized GMC medium-duty truck is scheduled to tool southward past sleeping cities on Interstate 95, en route from New York to Winter Park, Fla., carrying precious cargo. In the truck's pristine environment, climate controlled at 68 to 75 degrees Fahrenheit and 50 percent humidity, will nestle two bulky, nine-foot bundles, snugly wrapped in form-fitting, padded canvas covers, trussed securely against sudden shocks, weighing in at a thousand pounds a piece and insured for a total of $87,400 – the current market price of a couple of Steinway concert grand pianos."
The decline of the piano recital?
Istomin told Naomi Graffman that a solo piano recital is "the single most difficult thing for any performing musician. But it's also the single most gratifying thing." He added that everyone said that the era of recital was over, but that he was convinced of the contrary. Many people were saying the same thing in the 1940s and 1950s, which was now presented as the distant golden age of recitals. Naomi Graffman did some research and discovered that during the 86-87 season, there were 271 concert series in the United States which featured soloists. Among these, 155 had invited one or more pianists. The decline was undeniable, but not to the point of being able to say that the piano recital was obsolete. At the same time, the Community Concerts, which produced a wide variety of programs (from string quartets to flamenco groups), had suffered an even greater loss. In the early 1950s, they organized 10,000 concerts for 1,200 communities, but by the mid-1980s they had scheduled only 2,000 concerts. The expansion of television was a major factor, along with two other reasons which played an important role: the development of air travel which encouraged great musicians to rush from capital to capital, thus neglecting smaller cities; and secondly, the diffusion of the LP which had given music lovers the feeling that the live concert was no longer essential.
A militant spirit
Istomin still felt a sense of nostalgia for his first tours with Adolf Busch when he had toured America for three months, two seasons in a row. They usually gave five concerts per week, sometimes six. Later on, he made numerous tours for the Community Concerts, giving a recital almost every day. He did not make much money, but he was happy to share music with a very large audience, not always sophisticated, but more often than not very curious and enthusiastic. When Istomin decided to embark again on old-fashioned tours, he considered it a kind of "machismo" to accept concerts only in prestigious cities, and to think that playing in modest places would discredit his reputation. This  was less the fault of the artists than of the managers, who feared that by accepting contracts outside the usual circuit, the image of their artists would depreciate. As to whether the public would be interested in piano recitals, Istomin harboured no doubts. He liked to reiterate that there were proportionally more interested people in smaller cities than in New York!
The problem was also economic. The halls in smaller towns had less seats and it was out of the question to overprice the tickets. Istomin was very flexible about his fees. He explained to Joseph McLellan, who questioned him on this point for the Washington Post: "If they don't have the same budget, if they have less money than the big places, I will play for what they can pay, as long as it is reasonable." He even played for free to save an association in a difficult financial situation. He knew from the beginning that these tours would bring him very little money, since he had to pay his driver and tuner, as well as their expenses. It was the price of his pleasure. He used to say that there was a good chance that he would play better in a small town in Louisiana or Ohio than at Carnegie Hall, because there was less pressure, and it allowed him to play more freely. The only uncertainty he had to face was the acoustics of the halls. For him, it was not such a big problem as he could count on his pianos, one which was more brilliant, and the other softer. He avoided the nightmare of a dull piano in a very dry hall, or a clangorous piano in an overly reverberant auditorium. And his keyboard was perfectly adjusted.
The story of the truck tours (1988-94)
The first concert of the first tour took place on January 3, 1988 at the college theatre in Winter Park, a small town in Florida northeast of Orlando. Then followed approximately forty concerts until the end of March, spread out over fifteen states in the eastern and southeastern United States. For the most part, these were recitals in which Istomin alternated two programs. The first, the most accessible, included works that were very familiar to him: Bach's Toccata BWV 914, two Schubert Impromptus Op. 90, the Beethoven Waldstein Sonata, and a second part dedicated to Chopin. The second one, less accessible, was entirely new to him, with the exception of Haydn's Sonata in A major. This was followed by the Schumann Sonata Op. 11, Debussy's Images (Book I) and various short works by Rachmaninoff. He would sometimes mix the two programs. There were also concerts with orchestra: two performances of Beethoven's Emperor Concerto in Atlanta in January, four of  the Brahms Second in Washington between February 11 and 16 (with the National Symphony conducted by Rostropovich), and the Beethoven Third in Savannah in March.
A second tour, from the end of September to the end of November, took him to the central and western United States for more than twenty-five concerts. Starting in Louisiana, he traveled up the Mississippi to Memphis, made a detour to Kansas City, and continued south to Houston before heading to Albuquerque and ending in California. There was also a series of concertos in between the recitals, with the Baton Rouge, Memphis and San Diego orchestras.
From January to March 1989, the truck got back on the road again for nearly thirty stops in the eastern United States, including two sold-out recitals at the Kennedy Center and Carnegie Hall. In March, Istomin joined his great friend Jerzy Semkow for two performances of the Emperor Concerto with the Rochester Philharmonic. In October and November, the second annual tour, which consisted in about twenty concerts, crossed the entire continent from Philadelphia to Seattle via Ohio. The last concerts were with the Seattle Symphony under Karl Anton Rickenbacher, with two performances of Beethoven's Fourth Concerto.
The big tour of early 1990 included more than thirty stops, from late January to mid-April, and ended with two concerts with the orchestra of his former school, the Curtis Institute, conducted by Otto-Werner Mueller. The recital programs included a long first part dedicated to Beethoven (Fantasy Op. 77, Sonatas No. 14 and 31) and a shorter second half, with Schubert (Impromptus Op. 90 No. 2 & 3) and Chopin (Nocturne Op. 15 No. 1 and Scherzo No. 1). In the fall, the schedule in northeast United States had to be cut short as Istomin was scheduled to tour England with the Hallé Orchestra from October 15th.
For the next four years, Istomin had to reduce or abandon the autumn tours due to important engagements in Europe, but also because there were not enough concerts in the central or western United States to organize a coherent itinerary. The recital programs had been enriched and diversified, adding rare works such as the Medtner Sonata Op. 22 or Casals' Prelude. The last tour, which was scheduled from January to April 1994, took him to North and South Carolina, Virginia, Pennsylvania, Tennessee, New York and Washington, where he performed Beethoven's Third Concerto at the Kennedy Center and Carnegie Hall with the National Symphony under Mstislav Rostropovich.
The conclusion
That's how the experience ended. Two hundred and fifty concerts in seven seasons was already a considerable success that no one would have dared to imagine. To go even further, Shaw would have had to hire a second person better acquainted with other regions of the United States, in addition to those familiar to Martha Coleman. Some institutions wanted to invite him again, while others even tried to recreate a series of recitals, but the project was not really supported by the music world. Istomin had appealed to his friends, sharing his experience, informing them of rental rates for small trucks, and even offering to lend them his own vehicle when he was not using it – but although everyone thought that the idea was fantastic, no one dared to go for it. It was certainly a battle that Don Quixote himself would not have disowned!
The logistics of organizing a truck tour in Europe proved to be so complicated that he had to give up, and only sent a piano for a few important concerts and for his recordings in Budapest. Istomin had done his utmost, but he was aware that he could not change the course of the musical world on his own. Above all, he wanted to draw attention to one of the main dangers that threatened classical music: the sense of disconnection from the general public, and the marginalization of live music limited to a small number of elitist venues. What he had gained from this adventure was first and foremost the rediscovery of the pure joy of sharing music with various audiences. He no longer had to worry about being thwarted by bad pianos – he was able to give the best of himself and indulge in the sheer pleasure of playing. There was a feeling of freedom and of youthfulness regained which was altogether exhilarating!