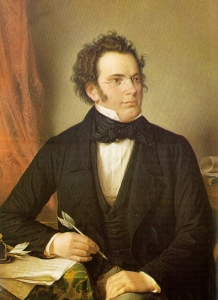 Schubert's place in Istomin's repertoire is not commensurate with the affection and admiration he had for him. When asked which works he would take with him on a desert island, he replied: Don Giovanni, the St. Matthew Passion and Schubert's Cello Quintet. For a long time, Istomin searched for the works by Schubert which best suited him and in which he would have something personal to say. It is no coincidence that the only two sonatas (D. 664 and D. 850) he played throughout his career are among Schubert's most extroverted works. Other sonatas, especially the latest and most beautiful ones, seemed to him to express emotions which were too intimate or too profound. His modesty did not allow him to imagine sharing them with audiences.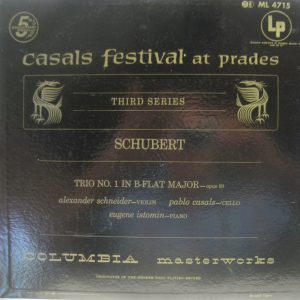 Istomin took the same approach towards Schubert's two major trios. He played the first one in B flat major very early on, in private with Adolf and Hermann Busch in the mid-40s, and later with Schneider and Casals in the early 50s. This work was one of the favorites of the Istomin-Stern-Rose Trio in its early years and it brought them tremendous success everywhere. They played it at the White House for Kennedy and recorded it in August 1964.
The Second Trio, in E flat major, is a much more secretive and introverted work. Istomin never had the opportunity to play it with Casals, the work being generally reserved for Horszowski. He felt that in order to do proper justice to this great masterpiece, which was so profound and so difficult to express, he and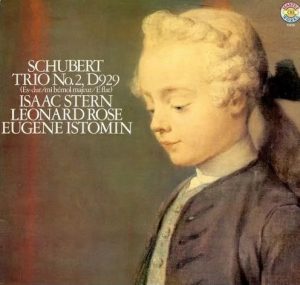 his colleagues needed to let it mature. They finally decided to play it for the first time in 1968, but Istomin was still worried about not being up to the task. In August, the Trio was at the Lucerne Festival for a Beethoven program, but was still working hard on Schubert. Rubinstein was there, and Istomin asked him to listen to them playing it. He was so enthusiastic that they felt reassured. A few days later, Istomin, Stern and Rose performed it in public for the first time at the Edinburgh Festival. George Szell, usually so difficult to satisfy, was present, and rushed backstage immediately after the concert to tell them how happy he had been with their performance, adding that he had felt rejuvenated! Istomin, Stern and Rose recorded the Trio in E flat in May 1969 but rarely played it again afterwards.
Istomin played little of Schubert's chamber music, only the Grand Duo with Stern and the Arpeggione Sonata with Casals (in private). He would have liked to add the Trout Quintet, but felt obliged to leave it to his elders, Serkin and Horszowski, for whom it was a specialty.
He loved Schubert's songs, and particularly admired Dietrich Fischer-Dieskau, whose Winterreise at Prades in 1955 left him with an indelible impression. He seized every opportunity to accompany lieder by Schubert: in Prades (Jenny Tourel in 1952 and David Lloyd for the complete cycle of Die schöne Müllerin in 1955) and in Puerto Rico (Eileen Farrell in 1959, Adele Addison in 1962 and Maureen Forrester in 1975 ).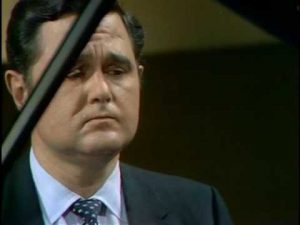 Istomin was overcome by passion for this sonata after hearing Artur Schnabel's recording. He analyzed the work in these terms: "the first movement is very, very virtuosic and excessively manic. Then, there is an incredibly beautiful second movement, full of all kinds of offbeat stuff. The third movement is a Ländler, a piece in three-four time, somewhat like a waltz, so difficult!" He almost gave up, fearing that he could not find the ideal expression for this dance. Before playing it in public, he wanted to break it in by playing it several times for his friends. He needed to feel which emotions he could share with them in this long work. To this end, he played it for Avigdor Arikha, who was deeply moved and remembered it all his life, for Jerzy Semkow, or for the abstract expressionist painter Barnett Newman, who was also transported, exclaiming: "What a trip!"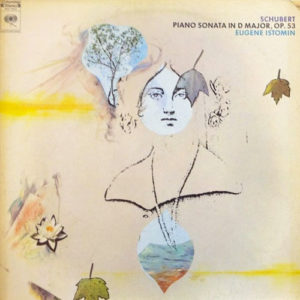 Istomin played this sonata frequently in the 1960's and 1970's. He liked to associate it in his programs with Beethoven's Waldstein. These sonatas have some points in common, particularly the drive of their first movement and their optimistic atmosphere (which is so rare in Schubert!). Istomin was very keen to record this Sonata for Columbia and to give of his best. He insisted on having one more recording session, whereas his artistic director Andrew Kazdin, a reputed perfectionist himself, found the recording flawless. Some years later, Istomin considered that the first movement was a bit too fast, but he was satisfied with the other three movements.
Impromptus Opus 90 No. 2 & 3
Istomin included both Impromptus in many programs and often played the Op. 90 No. 2 as an encore. He was particularly fond of them throughout his career: "The Impromptu in A flat major is often described as a 'light' piece, but drama and despair are not far away. I am frequently asked why I do not play the four Impromptus. The answer is very simple. I do not think that Schubert intended them to be played altogether. The First and the Fourth do not speak to me with the same intensity as the two others. I am aware that I have nothing profoundly personal to say when playing them. So I didn't."
Istomin played this sonata extensively in the early years of his career, including his recital at Carnegie Hall in June 1948. Its charm and unclouded happiness lent itself extremely well to the atmosphere of the famous Community Concerts for which Eugene gave several hundred recitals in the late 1940s and early 1950s. When he auditioned for Paul Paray in Cincinnati at the request of the great Russian singer Nina Koshetz, he also played it. Paray was so satisfied that he invited him to play the Beethoven Fourth Concerto in Pittsburgh and then in France.