"William Kapell died at the age of thirty-one, and that was a very great loss for the musical world. He was my compatriot – we were of the same generation, he was three years older than me. He was also, in a way, my rival. He had his admirers, his supporters, and I had mine. But we were very good friends. Even in hindsight, I still think he was the greatest talent, the greatest pianist of my generation. Already, at that age, he had left intangible evidence of his talent. Listen to his recording of Chopin's Sonata in B minor. It is a major achievement. For me, he was the equal in America of a Dinu Lipatti in Europe, or a Gilels in the USSR…" (1)
At the end of Istomin's first recital in New York, at Town Hall in April 1944, William Kapell came to greet him in his dressing room. As soon as he introduced himself, he said: "I have never heard Chopin played so fantastically. I'm not exaggerating. We have to get together. We have to talk about this. I want to get to know you." (2) Going straight to the point was typical Kapell! Istomin, who at first was quite taken aback, quickly realized that the compliment was sincere and that Kapell wanted nothing more than to share his approach to the classical and romantic repertoires. This was the beginning of a deep friendship which was filled with affection and solidarity, exchange, and emulation.
William Kapell and Eugene Istomin's careers had taken similar paths. Both of them had won the Philadelphia Youth Competition when they were eighteen. Istomin went on to win the Leventritt Prize, and Kapell the Naumberg Prize. Their debuts were equally spectacular and the critics harboured the same reservations about their youth and their penchant for excessive virtuosity. The main difference was their choice of repertoire. Kapell essentially built his reputation on the most virtuosic Russian concertos: Rachmaninoff, Prokofiev, and Khachaturian. Kapell achieved such tremendous success with the Khachaturian Concerto and played it so many times that he was sometimes nicknamed WKK (William Khachaturian Kapell)! At that time, Istomin played concertos exclusively by Bach, Mozart, Beethoven, Chopin and Brahms.
Every young pianist dreams of a great career. Rubinstein was the archetype of the virtuoso who flies from triumph to triumph, has the world at his feet and enjoys a happy life of ease. He had been Istomin's idol in his childhood and Kapell's advisor in his teenage years. However, in the end, neither of the two apprentice pianists considered him a role model.
In Istomin's case, both Serkin and Busch discouraged him from seeking easy success. He played Rachmaninoff's Third Concerto only once, when he was 19 years old, after which he devoted himself completely to the great composers and the most intimidating masterworks. He was convinced from the outset that success with the public and recognition from his peers would only come from in-depth work, and not from any strategic marketing.
For Kapell, evolution took longer. His debut and choice of repertoire, combined with his attitude towards the media, seemed to reflect a more frantic search for success. His manager Arthur Judson had taken charge of Kapell's promotion, striving to create the image of a handsome young romantic artist, with a brooding melancholic air, capable of seducing the female public. He then entrusted a well-known press agent to make him a star in the musical firmament. Constance Hope was already working for famous musicians such as Heifetz, Reiner, Stokowski, Lily Pons and Rosa Ponselle. She managed to get articles and photos published in numerous newspapers, including the celebrity magazines. He was even compared to Sinatra! He was asked to talk about his private life, and to pose with his family or while painting. Kapell often looked uncomfortable in these photos, but for a time, he tried to go along with the game. Motivated by his own thinking and by Istomin's example, he soon distanced himself from the star system. To do this, he had to free himself from the influence of his entourage, and in particular from Olga Samaroff.
At sixteen, Kapell had left his first teacher to study at Juilliard with Olga Samaroff. She was an exceptional figure who had not hesitated to change her American name to a Russian-sounding name which was more media-friendly. She took the risk of hiring Carnegie Hall and an orchestra to make a sensational debut in Tchaikovsky's Concerto. She subsequently pursued a very successful career until 1925, when a broken shoulder forced her to give up performing. She had been the second pianist in history, after Hans von Bülow, to perform the complete Beethoven Sonatas in concert. She had an incredible network of friends, including Gershwin and Cary Grant. This allowed her to launch the exceptional career of her second husband, Leopold Stokowski, who was only a modest church organist in New York when she met him. She became a formidable music critic for the New York Evening Post, and later a first-rate teacher.
Olga Samaroff was exceedingly possessive of her students. Kapell had the opportunity to play for Horowitz, who offered to give him lessons, but she persuaded him to refuse. She could also turn into a tigress when defending him. In March 1945, Kapell received a very negative review in The New York Times. Samaroff wrote to the editor: "It is because I believe that such untrue criticism is a blemish on the standing of a paper like The New York Times that I herewith invite Mr. Noel Strauss to specify which Mozart ornaments Mr. Kapell played in an improper manner, which elements of authentic style were violated in other parts of his program and the authority or authorities upon which Mr. Strauss bases his sweeping statements". (3)                                                                                          .
She looked unfavorably on the nascent friendship between Kapell and Istomin, and did everything she could to put an end to it. After sending her letter to The New York Times, she wrote to Kapell: "What we read in the paper … was obviously a result of your unhappy discussions with Istomin." (4) As Olga Samaroff considered that Istomin was Kapell's most dangerous rival, she conspired to close doors to him or encourage malicious criticism. To this end she was aided and abetted by Frederic Mann, a wealthy businessman, amateur pianist and music enthusiast, who was very influential in Philadelphia (he built the Mann Music Center there and also funded the auditorium of the Israel Philharmonic Orchestra in Tel Aviv). Frederic Mann and Olga Samaroff managed to convince the Philadelphia Orchestra never to engage Istomin, while Kapell was offered a three-season contract. Istomin, who had won the Philadelphia Orchestra Competition and made his debut there in 1943, was invited again only ten years later. In December 1953, he was asked to replace Kapell, who had died a few weeks earlier. Ormandy, with whom Istomin would share countless concerts and recordings in the next thirty years, eventually told him what had occurred.
Fighting for a musical and human ideal
From 1946 onwards, Kapell increasingly rejected the compromises of careerism and gave priority to music and friendship. It was a very Schumannesque ideal, reminiscent of the League of King David fighting against the Philistines, which was soon after adopted by all OYAPs (Outstanding Young American Pianists)!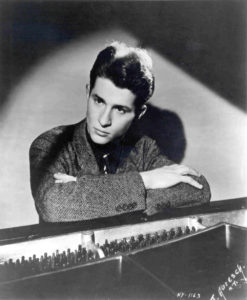 His first target was incompetent and dishonest criticism. He took it out on one of the New York's most respected critics, Irving Kolodin, and threatened to punch him in the nose for having made an inept review of one of his concerts. in an interview in Piano Quarterly, Kapell's wife Anna-Lou DeHavenon recounted an incident which had occured at an after-concert party. Kapell saw the critic Jay Harrison, who had just published an unfavorable review of a Vladimir Horowitz recital. He ran towards him, intending to hit him and shouting: "Who the hell do you think you are? You're nothing more than a fourth-rate wind player who got thrown out of Juilliard. How dare you write such a criticism about an artist of Vladimir Horowitz's stature?" (5) He was so furious that Anna-Lou had to come between them and ask Istomin to hold Kapell back.
His rage could also be directed at musicians who did not respect music, their colleagues or the audience. Kapell was in Chicago in January 1950 when Istomin played Brahms' Second Concerto under Szell. The rehearsal had been confrontational and Szell had taken revenge at the concert by suddenly slowing down the tempo in a virtuoso passage, so that Istomin missed it. After the concert, Kapell rushed into Szell's dressing room: "How dare you treat your soloist this way?!"(6) He had not even thought of the consequences that such an outburst could have on his own career or on that of Istomin.
For Kapell, Stern was the type of the show-off musician who did not deserve the success he had achieved. In 1952, he wrote to Istomin: "As for Stern, he is off my list altogether. I shall never have anything to do with such a faker… He is dishonest and a conniver, and I have not in five years found his playing moving in any way." (7)
An endless learning process

As he approached his thirties, Kapell became aware of what he wanted, and especially what he absolutely rejected. Anna-Lou Kapell reported it to Piano Quarterly: "I think he was terrified by the seductiveness of a highly successful public career and the inherent dangers of taking off on an ego trip. He was intent upon becoming a great artist and he had the clear idea that constant growth through learning was the key. Let me say that he recognized the difference between being a great artist and being a famous performer. He knew how talented he was but he also knew the limitations of talent." And she added: "Willy had an insatiable curiosity about everything having to do with music. I remember going with him, in 1947, to Freeport, Illinois, where he was to play a Community Concert. Someone had told him that the local piano teacher had studied with Isidor Philipp in Paris, many years ago. At the after-performance party, they met and spent the rest of the evening talking and playing for one another. She showed him phrasing in Chopin which she remembered learning from Philipp. This kind of experience happened over and over whenever there was someone from whom he thought he could learn." (8)
Kapell had taken lessons from Schnabel and insisted in paying for them. He admired Serkin, with his attitude of perpetual apprentice. He shared Istomin's fascination for Heifetz, to the point of giving in to the great violinist's aberrant demand to record the Brahms Third Violin Sonata with the lid of the piano closed, as if he were only an accompanist. He had absorbed everything that Istomin had generously transmitted to him in order to deepen his understanding of Mozart, Beethoven, Schubert and Chopin. There was only one more thing Istomin could do for him: put him in touch with Casals!
Istomin had tried to bring Kapell to the Perpignan Festival in 1951, but Alexander Schneider refused. In 1953, once Istomin had replaced Schneider as artistic director of the Festival, he immediately suggested that Casals invite Kapell, which he willingly agreed to. Kapell spent more than two weeks in Prades, participating in three concerts. He accompanied Maria Stader in some Schubert lieder and performed Beethoven's First Violin Sonata with Grumiaux, the Mozart Piano Quartet K. 493 (with Grumiaux, Thomas and Tortelier) and Mozart's Concerto No. 17 conducted by Casals. The three concerts were recorded (and partly issued on pirate CDs). Unfortunately, the tape of the Mozart concerto was damaged.
He found Casals musically up to his expectations, writing to his friend Shirley Gabis that "Casals' way with Bach is something to adore. It has heart and soul. It is human and overflowing and grand… Casals' conducting and playing made an impression on me too deep even to talk about. It seemed to me, a few weeks after, to be just about the truest thing I ever experienced." (9) On the other hand, Kapell regretted not having been able to really approach Casals as a person, as he was constantly surrounded by crowds of people soliciting his attention or flattering him. He felt that Casals had allowed himself to become a prisoner of these courtiers, and that he should have sent them packing!
The friendly relationship between Istomin and Kapell grew stronger and closer, becoming almost fraternal from the summer of 1949, when Istomin spent a whole month with the Kapells. They worked together, often on two pianos, preparing new concertos or revisiting the ones they would be performing during the next season. There were also endless discussions, of course about music and the musical world, but also about the cinema, which they both had a passion for, or paintings (Kapell rarely frequented museums, but he loved to paint). When they resumed the frantic course of their careers, they continued their dialogue in long letters, marked by frankness and affection.
Kapell unaffectedly confessed to his occasional failures: "I unfortunately slipped on my ass in the second scale in fourths in the Chopin Sonata." As they could not hear each other play for many months, each one enthusiastically imagined the other's evolution, as in this letter from Kapell: "So, only one thing I regret deeply, we won't see our old friend for a long time, but you will be back and then we will be together again. You will no doubt have grown inside unmeasurably, and I am very impatient to hear about all, – and it will be there, in your playing. I hear from our friends that it has been beautiful playing, and that you have already come out at the piano with what has been in your heart." Both of them also paid a lot of attention to the happiness of the other: "You sound very happy and free. May it always be so. You deserve it. Play your concerts wonderfully and think of your loving friends. Willy and Anna-Lou." (10)
On Kapell's part, there was also the will to push his friend to go as far as possible in his musical accomplishment: "Break your ass on the Chopin B minor (Sonata), it's easy to do." (7) He encouraged Istomin to play new works and brought him scores of rare works. He would also get angry at times, admonish him, and even threatened to punch him in the face when he didn't practice hard enough.
Kapell, Istomin and the OYAPs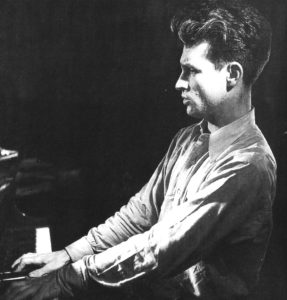 This friendship might have been exclusive and kept them away from other OYAPs (Outstanding Young American Pianists), but this was not the case. Kapell, the eldest, and Istomin, his  younger brother by three years, cared for their younger colleagues, providing them with both uncompromising criticism and generous support. Gary Graffman bore witness to this. After his second recital at Carnegie Hall in 1950, Kapell summoned him to his home the next morning: "He didn't waste his words. He had been at the recital and informed me, 'You played like a pig'. He then proceeded to tell me why, leaving no grace note unturned. In general, he diagnosed the problem was that I was getting lazy, and in fact he had heard from Eugene that I hadn't been practicing as seriously as I should." (11)
Graffman readily accepted this criticism because he knew that Kapell was right and did it for his own good, in order for him to achieve his full potential as a musician. He knew that Kapell's demands were only matched by his generosity: "Willy Kapell adopted the ars longa, vita brevis attitude and in certain instances acted as the most aggressive spokesman for younger colleagues in whose gifts he had faith. He was sometimes accused of being a bad colleague, mainly by those who felt the sting of his implacable honesty, but he was actually the opposite. If he believed in someone, he would tell every conductor he played with (meaning just about all of them) about his protégé, hounding the conductor mercilessly until the younger artist was engaged. (He would also never hesitate to scream at conductors for knuckling under to management pressure and engaging somebody – like one of the French ladies – he felt was without talent). Once he overdid his enthusiasm with Ormandy, who allegedly scolded him, 'Listen, if you mention the name of X to me once again, you'll never play with me anymore!' That shut Willy up for at least twenty-four hours, but in the end, he did manage to work things out for his buddy, opening the door to a lasting musical relationship." (12)
After a spectacular debut, Leon Fleisher saw his career go into decline. In 1950, Kapell and Istomin joined forces to help him get out of this difficult situation. They first convinced Fleisher to enter the Queen Elisabeth Competition, and later took him to Paris to find serenity, freedom and motivation. It worked so well that Fleisher won the competition and resumed his career with brilliance. In his memoirs, My Nine Lives, Fleisher expresses his admiration for Kapell: "He was probably the greatest American pianist who ever lived. Schnabel had tremendous regard for him. He was once listening to the radio and heard a recording of the Beethoven B-flat Concerto and thought it was his own, but then found out that it was Willy's. That story cut me to the quick with a stab of pure jealousy." (13)
When Kapell died, Istomin took over. His growing fame allowed him to influence conductors and managers. From Claude Frank to Jean-Bernard Pommier, from Clara Haskil to Yefim Bronfman, many pianists would rely on his devoted support.
Similarities and differences
Humanely, Kapell and Istomin resembled each other in many ways, in particular their faith in the highest values of humanity and the absolute requirement of sincerity, which would also bring them both many challenges. In their musical work, the differences were more significant. Kapell was extremely rigorous, noting the details of his practice every day, constantly researching and learning new repertoire. It was a conscious and systematic quest for the highest possible achievement of his pianistic and musical potential.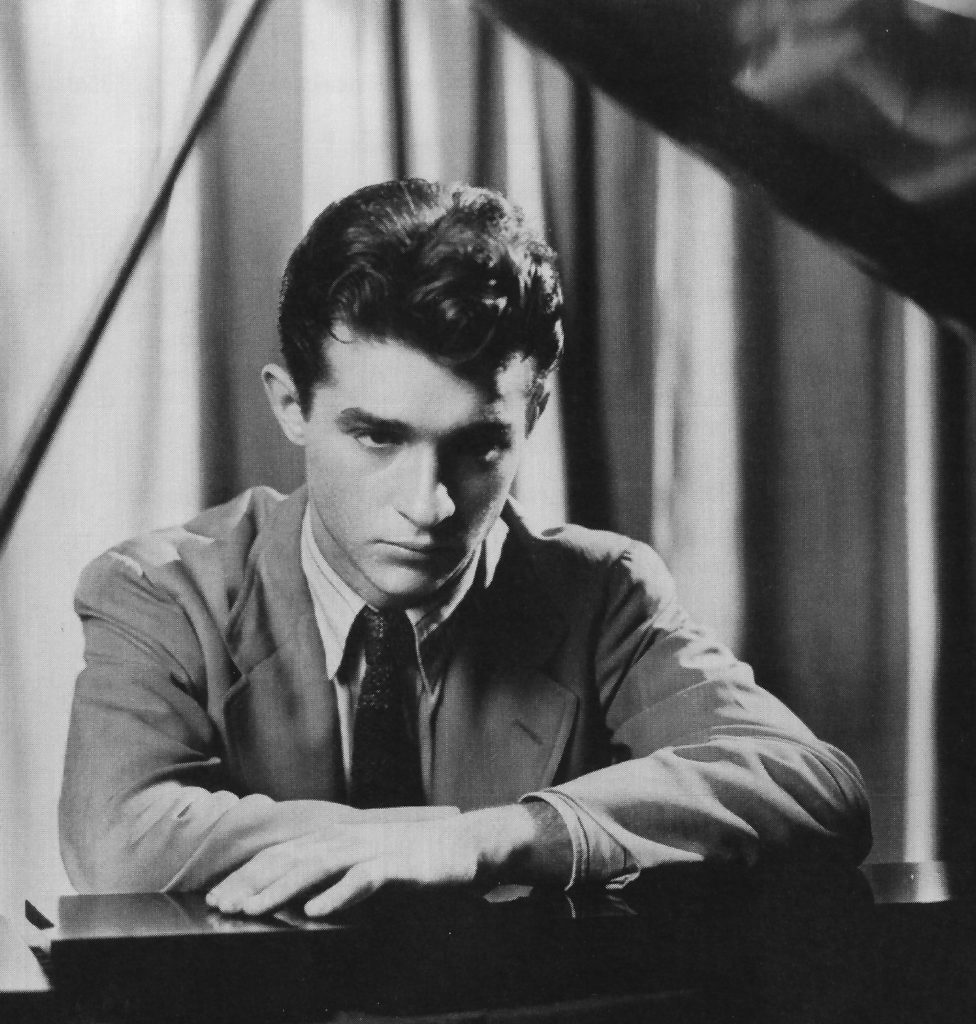 For Istomin, the ultimate goal was just as high, but the part devoted to using his innate instinct remained fundamental. He was not interested in primarily examining and analyzing everything in the harsh light of the intellect, as he feared he might lose the sense of mystery and magic. Nor was he willing to sacrifice all the other parts of his life at the altar of a very intense regime of practice. This did not prevent him from truly admiring Kapell's striving to achieve the absolute. When he talked about Kapell, the words iron, steel, fire, forge always came up, as did the comparison with Icarus: "There was something Icarus-like about him. Because he was a flame." (14)
There came a time when Istomin feared for his friend that his obsession with perfection and his constant irritation with the injustices and inanities of the musical world would become dangerous to his stability. He suggested that Kapell consult Dr. Bychowski, the psychoanalyst with whom he had tried to treat his stage fright. To his great surprise, Kapell accepted, because he had absolute confidence in Istomin's thinking. A few months later, Kapell told him: "Analysis began to show a result or two. Will begin again in September." (10)
The death of William Kapell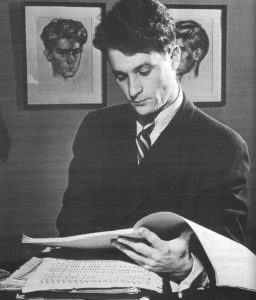 After the Prades Festival, Kapell went on an extended tour in Australia, for more than three months! He flew back to America on Wednesday, October 28, 1953. Istomin was in New York with his parents. Columbia Artists' secretary, Ruth O'Neill, called to tell him the terrible news: the plane had crashed on its approach to San Francisco and there were no survivors. Kapell had planned to immediately take another flight from San Francisco to New York to meet Anna-Lou. Ruth O'Neill was sobbing and didn't feel strong enough to tell her about her husband's death, so it was Istomin who went to the Meurice Hotel to inform Anna-Lou. He didn't have to say anything. When she saw his face, she immediately understood what had happened. She simply said: "He is dead", before adding: "But he had so much to do!" (15)
The trauma of Kapell's death was very severe. Istomin felt an irreparable sense of loss, the extinction of a part of himself. Several orchestras who knew of their friendship suggested that he replace Kapell for the concerts of the current season. Whenever his schedule permitted, he made it a point to accept, each time with great emotion, as can be felt in the heartbreaking performance of Beethoven's Fourth with the Philadelphia Orchestra in December 1953. He wrote a vibrant tribute on the first page of the 1954 Prades Festival booklet: "I loved William Kapell as a loyal friend and admired him as an artist above all others of his generation."
Kapell's memory always remained very present in Istomin's mind and heart. Pinchas Zukerman, who lived in Istomin's room with his parents during his three years at Juilliard, recalls that all of Kapell's records were there. Istomin told him a lot about him and about their sense of brotherhood.
For a long time, Istomin thought that he too would die in a plane crash. He was not really worried about it, simply assuming that it would happen one day. The only time Istomin collapsed in the middle of a tour was in Australia in 1956. He was scheduled to give 44 concerts, but had to cancel the second half. It was not only because of fatigue, but also due to the overwhelming thought that it was in this country that Kapell had given his last concerts and died on the return trip.
Istomin had shared with Kapell the struggle against the philistines of music. He pursued it without him, still refusing to compromise and trying to right some wrongs, but with the growing feeling that it was a solitary struggle against the inexorable decline of the musical and cultural world, and actually of the world itself.
What he probably missed the most was Kapell's demand to urge him to go ever further and higher in his musical achievement. Istomin said to James Gollin, his biographer: "At the beginning of our relationship I was the strong one. I was the one who he looked to for support. At the end of it, he was trying to bolster me up in a certain way. At least from my viewpoint it was as if he was challenging me to have his will and his determination, as if to say: 'You're soft'." And he admitted, nearly 50 years later: "Which I was. He was right." (16)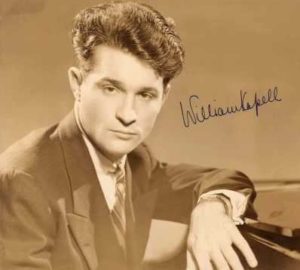 In 1985, Istomin was asked to take over the direction of the University of Maryland Piano Festival and Competition. He accepted, with the condition that he could make it a unique event in the world: a gathering of pianists that would include concerts, master classes and debates in addition to the competition. He insisted on the importance of bringing together great pianists with a wide variety of backgrounds and making room for contemporary music. He naturally suggested naming the competition after William Kapell, stating: "There never was, nor can there ever be, a better model for the young, the bright and the gifted than William Kapell". He set up two extraordinary sessions, in 1986 (with the participation of Anna-Lou Dehavenon-Kapell) and in 1987, but subsequently came up against the University of Maryland authorities' refusal to respect two requirements which seemed natural and essential to him: first, his request that the jury award a First Prize only if a candidate really deserved it – and secondly, that the competition should only be held once every two years, in order to raise the level of candidates. Istomin, faithful to his ideals and to the memory of his friend, resigned.
.
Notes
 Interview Bernard Meillat (1988)
 James Gollin. Pianist: A Biography of Eugene Istomin, page 99
 Piano Quaterly Number 124, page 26
 Piano Quaterly Number 124, page 24
 Piano Quaterly Number 124, page 18
 James Gollin. Pianist: A Biography of Eugene Istomin, page 152
 Letter to Eugene Istomin, September 15, 1952
 Piano Quaterly Number 124, page 14
 Piano Quaterly Number 124, page 36
 Letter to Eugene Istomin, July 29, 1951
 Gary Graffman, I Really Should Be Practicing, page 71
 Gary Graffman, I Really Should Be Practicing, page 100
 Leon Fleisher. My Nine Lives, page 65
 James Gollin. Pianist: A Biography of Eugene Istomin, page 193
 James Gollin. Pianist: A Biography of Eugene Istomin,  page 192
 James Gollin. Pianist: A Biography of Eugene Istomin,  page 108